रमेशचंद्र शाह / Ramesh Chandra Shah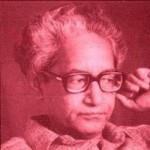 Padma Shree, Ramesh Chandra Shah was born in Almora in 1937 and did his M.A. and Ph.D. at Agra University. After retiring from Bhopal's Hamidia University in 1997 as Head of the English Department, he headed the Nirala Srijanpeeth till December 2000.
Publications:
Novels: Gobarganesh, Kissa Gulam, Poorvapar, Aakhiri Din, Punarvaas, Aap Kahin Nahin Rehte Vibhooti Babu
Collected Stories: Jungle Mein Aag, Muhalle Mein Ravan, Maanpatr, Theater, Pratinidhi Kahaniyan
Collected Poems: Kachue Ki Peeth Par, Harishchandra Aao, Nadi Bhaagti Aayi, Pyaare Muchkund Ko, Dekhte Hain Shabd Bhi Apna Samay, Chaak Par Samay
Collected Essays: Rachna Ke Badle, Shaitaan Ke Bahaane, Aadu Ke Ped, Padhte Padhte, Svadharm Aur Kaalgati, Hindi Ki Duniya Mein
Plays: Maara Jaai Khusro, Matiyaburj
Besides these, numerous translations and books of criticism, a travelogue (Ek Lambi Chaanh) and a collection of interviews (Mere Sakshaatkaar).
Geet Chaturvedi at Pratilipi