भारत भूषण तिवारी / Bharatbhooshan Tiwari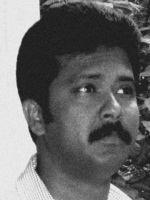 Born, 1978 in Wardha. Working for an IT Company in Pune. Has spent the last few years shuttling between the West Coast of India and the East Coast of the US. Has translated the work of K.N. Panikkar and John Berger.
Bharatbhooshan is Pratilipi's Language Consultant for Marathi.
Bharatbhooshan Tiwari At Pratilipi