स्टिग लार्शसन / Stig Larsson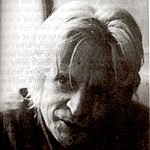 Born 1955, film producer and writer Stig Larsson was trained in direction at the Dramatic Institute of Stockholm. He was one of the founding members of the avant-garde magazine Crisis. 
His books include the poetry collections – The Minutes Before the Gaze (1981), Happened (1988), A Forthcoming Labour (1991), Put Mine to Sleep (1997), Whole Hearted Thought (1999); collections of essays and notebook entries – Alone on a Field (2000); and novels – The Artists (1979), New Year (1986), The Comedy (1989).
Punk (1978), Angel (1989) and The Rabbit Man (1999) are some of the films he has directed.
Stig Larsson at Pratilipi