प्रवीणसिंह चावडा / Pravinsinh Chavda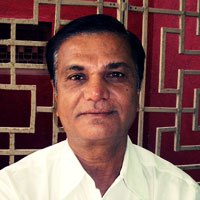 Pravinsinh Chavda is an established author in Gujarati, with six short story collections and a novel to his credit. A literary autobiography and a travelogue are currently at the press. A few stories have been translated into Hindi and Marathi as well.
He has been a member of Gujarat Public Service Commission, has worked in the Gujarat Educational Services, and has taught for about a decade at the undergraduate level. His began writing when he was at school and about fifty short stories and essays were published in reputed Gujarati magazines.
Pravinsinh Chavda at Pratilipi