Our National Tree: Mukul Kesavan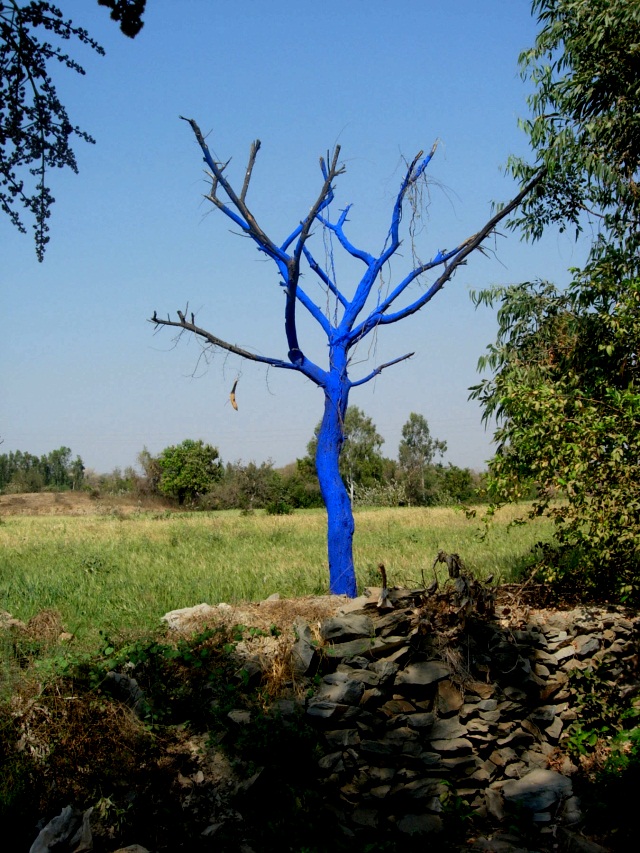 There are four desh-defining trees:
neem, bargad, peepul, aam;
not amaltas nor champa, these
gauds just lack the sober calm,
to stand for Ind.
Some nominate the tilted palm,
the other four being insular,
whereas the nariyal's fronded arm
embraces the peninsula,
from Cal to Sind.
This desh looks inwards from its coast
it likes its landlocked history;
and were a list like this to host
a tree that lives by shore and sea
it'd mock al-Hind.
So keep our finalists at four
choose from them our national tree,
pick only one, we can't have more,
one bole must brand our territory,
one tree per Pind.
The peepul? No. It threatens reason,
it's home to godlings, garlands, ghosts.
The mango is a slave to season,
three months of fruit is all it boasts
(we don't eat tinned).
Consider then the giving neem—
whose bark has bite, whose oils clean,
whose bitter twigs are dental cream,
whose leaves out-mothball napthalene—
blowing in the wind.
But can a tree as kind as this
stand for a nation raw as ours?
Might not its simple goodness miss
the darkness of Hind's awesome powers,
the people ginned?
That leaves us the spreading ficus,
whose trunks start life as aerial roots;
tangled, dense, chaotic (like us),
shade, alike, for saints and brutes;
our nation twinned.
The bargad's roots are practiced sinners,
they kill their host tree as they dig;
but since our mascots must be winners,
let's all hail the strangler fig:
Darakht-i-Hind!