एच.एस.शिवप्रकाश / H.S. Shiva Prakash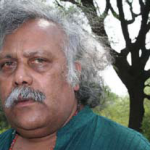 Born in 1954, H.S. Shiva Prakash is author of six books of poems, nine plays, two books of criticism in Kannada.  Winner of four Karnataka Sahitya Akademi Best Book Prizes, Karnataka Nataka Akademi Award, M.H.R.D. Fellowship for Literature and Sangeet Nataka Akademi Award.
His works have been translated into most Indian languages and English. He has edited an anthology of Kannada poetry in English, A String of Pearls for Karnataka Sahitya Akademi.  English translations of plays are published by Seagull Books, Calcutta and Rupa & co, New Delhi.  He has travelled to UK, Germany, Italy, Bangladesh, China, Thailand and USA lecturing on literature and theatre and reading poetry.  He was Director of National Theatre Festival, sponsored by Kerala Sangeeta Nataka Akademi in March 2000 and January 2001.He is a former member of Karnataka Sahitya Academy, South Zone Cultural Centre, Vagarth, Bharat Bhavan, Bhopal and is presently a member of the Rajaram Mohun Roy National library Foundation, Kolkota.
He teaches Arts and Aesthetics at Jawahar Lal Nehru University, Delhi.
H.S. Shiva Prakash at Pratilipi