Manto's Life in Bombay: Matt Reeck & Aftab Ahmed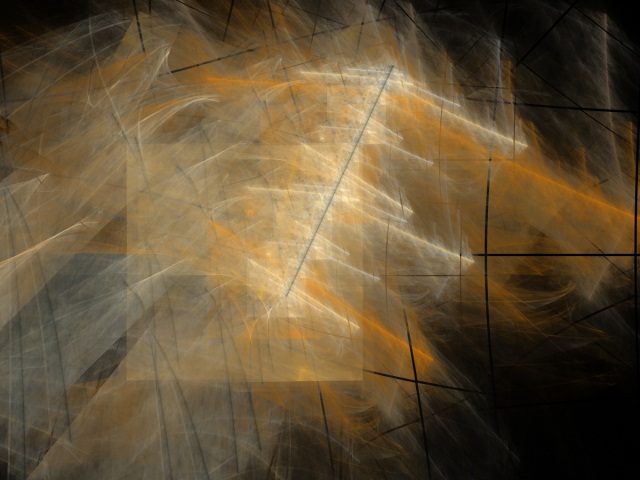 In 1936 Manto arrived in Bombay; he was twenty-four years old.  Nazir Ludhianvi had called him there to work at the Clare Road offices of his weekly, The Painter, and Manto slept in the paper's offices until he had enough money to rent a room in a squalid tenement nearby — a two-story building with holes in its roof, forty narrow rooms, and only two bathrooms, neither of which had a door.
Shortly after he moved to Bombay, his mother followed him, going to live with his only full sibling, his elder sister Iqbal, in the suburb of Mahim.  His mother was eager to see him married, and in 1938 Manto became engaged to his future wife, Safiya, the daughter of a Lahore family of Kashmiri descent.  Their wedding did not take place until April 26, 1939 since Manto continually put off the date because of his poverty and his fear that he would make a bad husband.  But to his own surprise, Manto took to the new role, and Manto's life as a father began in May 1940 when Safiya gave birth to a son, Arif, though his life would be bitterly truncated when he died the following April.
In these years Manto not only worked as an editor but also wrote stories and radio plays. He published his first full collection of short stories, Sparks, as well as one edition of Manto's Short Stories.  Perhaps just as importantly, Ludhianvi introduced him to the film world, where Manto soon began to work as a scriptwriter.  Manto had long been fascinated with the film world, and while the salaries it offered were not always given on time or in the amounts agreed to in the writers' contracts, the money there provided many writers with a relatively decent livelihood and the chance to participate in the exciting boom industry and the emergence of Bollywood proper.
Manto's first job in the film world came at the Imperial Film Company, and his first film credits appeared in the 1937 film Village Girl whose script and dialogue he wrote. This was India's first color feature-length film, and the company had spent a considerable sum of money buying the required color processing equipment.  When the film failed to make an impact at the box office, the company's future fell into doubt.
Ludhianvi intervened once again on Manto's behalf and got him a job at Film City, where his pay jumped from forty rupees a month to one hundred rupees.  Yet, when Seth Ardeshir Irani, the owner of the Imperial Film Company, learned that Manto had joined another studio, a tug of war ensued.  He wanted Manto back and, at twice his original salary, Manto rejoined Irani's company.
This reunion didn't last long, though, because almost as soon as Manto returned, the company became insolvent.  Manto's work there ended with his having collected only eight months' worth of his year's pay.  Manto then joined Saroj Movietone in June 1938, and this company's finances were so thin that it immediately threatened to go out of business.  Seth Nanu Bhai Desai, the owner of the studio, secured new financial backing, and the studio was re-launched as Hindustan Movietone.  Despite disputes with Seth Nanu Bhai over unpaid back wages, Manto would stay there until his abrupt departure for Delhi three years later.  During his tenure there, Manto wrote the story for his second film Mud, a film that was later wisely renamed My Hometown.
In August 1940, Ludhianvi suddenly fired Manto from the newspaper and Manto took up the editorship of Babu Rao Patel's film magazine, Caravan.  Not even seven months had passed, though, when he grew dissatisfied with that job and accepted a position at All India Radio in Delhi.
In Delhi, soon the restless Manto was eager to return to Bombay, and return he did in 1941.  He resumed editing The Painter; and upon the intercession of Shahid Latif, an old friend from Aligarh and husband of the influential Urdu short story and film writer Ismat Chughtai, he began to work for Filmistan, a film company, where over the next six years he would meet many of the most famous actors, actresses, directors and personalities of the film world.  The next significant event in his life — and in the lives of all those in the subcontinent — came at the stroke of midnight, August 15, 1947.
With Pakistan now in existence, Safiya and the couple's three daughters left for Lahore, but Manto stayed, joining Shahid Latif and Ashok Kumar in their attempt to revive one of the first great Indian film companies, Bombay Talkies.  But trouble turned up there as well, when Kumar passed over Manto's work, deciding instead to adapt a Chughtai short story into a film.  Manto had a hard time accepting this decision.  The perceived affront, coupled with increasing Hindu-Muslim communal tensions, made it difficult for Manto to see a future for himself in the changing political climate of Bombay, and so he set out for Pakistan.  He traveled by boat to Karachi and then arrived in Lahore on January 8, 1948.
Manto's Bombay
Manto's Bombay was a city of economic opportunity, attracting people from all over India and indeed from around the world.  The census of 1921 revealed that an amazing eighty-four percent of its workforce came from outside the city.  These workers were men coming from villages and towns, thinking they would come for a while to earn money to send back home.  Oftentimes they decided to stay for good, sending for their families and other relatives to join them.  These immigrants developed their own lifestyle, which has now long since become a part of the Bombay myth.  The tightly confined chawls constructed by the textile mills to house their employees were their environs, and it was here that two of the typical characters of Bombay, the gangster and the prostitute, came about.
A chawl, or a "chali" as such a building is called in his story "Ten Rupees," had tiny rooms without running water.  Common lavatories and washrooms were located at the end of corridors, or the buildings were entirely without such facilities.  Access to the water taps was a serious issue, especially in the summer when the water supply often failed.  Getting water was the cause of much worrying and worse, and the enormous overcrowding in the buildings brought people together at the taps who would have been better kept apart.
People jammed into the chawls' rooms.  The 1930s saw the textile mills begin multiple shifts, and workers often rotated in and out of the rooms just as they replaced one another at the factory.  The men returned to the chawls at the end of their shifts to collapse upon their mats, their peers sleeping right next to them.  When these men would return to the factory, others came to sleep in the space just vacated.
In 1931 a full three-quarters of Bombayites lived in such one-room accommodations.  But sharing such tight quarters didn't bring about a sense of solidarity within the ranks of the workers.  Instead, indifference manifested itself.  The overcrowding also made maintaining order difficult.  The police by themselves could not — or chose not to — serve as the main law enforcers, and so a new figure emerged, the "dada," the Bombay hoodlum cum agent of the peace.
Bombay's working world was almost exclusively a male world.  In 1864 there were about six hundred women for every thousand men, and by 1930 the proportion of women had declined even further.  If women worked, it was because their family was so poor that they needed the income, however slight, that women could earn.  In 1931, only thirteen percent of women claimed employment, even though around two-thirds were of working age.
Prostitution developed out of these conditions, and did so on a scale unlike anywhere else in India, as the migration of unaccompanied males to the city met with destitute women forced to earn money by any means possible.  In 1921, there were an estimated thirty to forty thousand prostitutes in the city.  (Contemporary figures estimate there now exists 450,000 prostitutes, and yet these numbers are approximate and conceivably on the low side.)  Manto saw how the unique social conditions of the city bred prostitution, and the figure of the prostitute became of considerable interest to him.
Another striking feature of Bombay was its ethnic diversity.  One gauge of this would be Manto's enumerations of the ethnicities represented by prostitutes:  in his story "Mammad Bhai" he claims that in the city there were prostitutes "of every sort — Jewish, Punjabi, Marathi, Kashmiri, Gujarati, Anglo-Indian, French, Chinese, Japanese."  In the same story, Manto mentions Arab pearl merchants and Chinese restaurateurs.  Other stories have characters who are Punjabi, Kashmiri, and from Mangalore, Karnataka.  Yet others feature Anglo-Indians, Dravidians, characters from Andhra Pradesh, Pathans from the Hindu Kush Mountains and, in one instance, a pedophilic Bengali musician.
Not only did people come from everywhere to live in Bombay, but people of all religions lived there together in relative harmony — from the Parsi descendants of Zoroastrian immigrants from Iran to Jews, Christians, Hindus, Sikhs, Jains, and Muslims — and this tolerance has a surprisingly long history.  It is really only in the last decade or so that Mumbai has become associated with communal violence, chiefly after the 1993 bombings and riots that seared the city and left fourteen hundred dead but, at the same time, examples of such violence have dotted the city's history.
The first notable example came during an eight-day stretch in 1893, when riots broke out in reaction to Hindu-Muslim communal fighting in Saurashtra, Gujarat.  Eighty people died (thirty three Hindus, forty six Muslims, and one Jew), and seven hundred people were wounded.  Riots erupted again in 1929 and, yet, these riots were not set off by religious acrimony; instead they began as a clash between striking workers of General Motors and a group of Pathan musclemen.
These Pathans were an especially intimidating physical lot — tall, broad-shouldered men wearing turbans and flowing gowns, their kurtas so long they nearly touched the ground — and their reputation for violence was well-deserved.  In addition to working as henchmen for corporate powers, they also worked as small-time moneylenders. They arrived on payday at the factory gates to demand repayment on loans and were said to go so far as to demand sex from women who could not pay up.
A group of forty such Pathans were called in to break the General Motors workers' strike.  They descended upon the offices of the Girni Kamgar Union, the leading Communist labor union, and violence soon got out of hand and turned along communal lines.  One hundred six people died and over six hundred were wounded and, in time, these riots became known as the Pathan Riots.
Manto claims that he was twice witness to Hindu-Muslim violence during this first stint in Bombay (1936-41), and there is no reason to doubt him, as the years before independence saw increasing violence of all sorts, including labor strikes in connection with the Quit India Movement.  And yet, it wasn't until the communal violence of 1946-47 that Muslims thought to live separately for their safety.
Manto left the city due, in part, to the growing tension that divided the city on religious lines, yet the growing unease he felt was more a premonition for what the future would hold than it was a part of the fabric of the city he knew and loved.